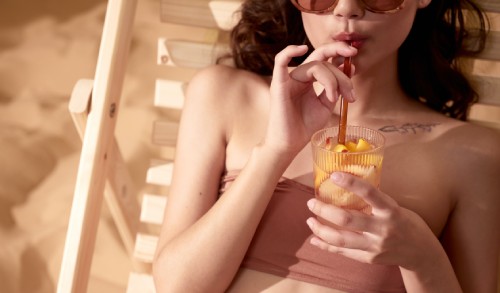 19-July-2023
Travelling as a Luxury Escort: Tips for Smooth, Safe and Unforgettable Journeys
One of the many benefits you reap from being a luxury travel escort is the ability to explore the globe, bringing joy to clients at every stop of your adventure. However, if you're new to the scene or have even never escorted internationally before, you might be in need of a few pointers. In this blog, we'll let you know some of our travel tips to ensure the journeys that await are smooth, safe and unforgettable.
Step One: Choose Your Perfect Destination
Here there are two potential possibilities: Your client has requested you to fly out to them, or you're flying solo in search of new adventures. Regardless of which applies to you, there's many factors to take into account when choosing a destination or accepting a job.
What is that country's attitudes towards sex work? What are the cultures and customs? Is this a place you'd be happy to spend your time? If you're still at a loss after considering these factors, don't worry, here's a few of Blue Monday's new international destinations to give you a little inspiration.
Step Two: Pack Like A Pro
Packing for a luxurious getaway doesn't come without its stresses, but creating a plan or checklist is a great way to take some of the weight off.
The number one thing to remember is this: pack a versatile and stylish wardrobe. As a travel escort, no two days are the same. You could be sharing a dinner-date at a 5-star restaurant one day and taking a moonlight cruise on a boat tour the next! To stay prepared, we'd advise you pack lots of date night dresses, practical outfits, and (most importantly) lots of sexy lingerie!
If you've been putting off organising your makeup bag, now would be the time to do so! While you do that, we thought we'd make your life a little easier and list the essentials you simply cannot go without.
Toiletries
Skincare products
Versatile outfits
A few sets of matching lingerie
Hair styling tools
Accessories
Perfume (duty free will be your best friend if you're running low)
Shoes
Makeup
Step 3: Prioritise Your Safety!
As an escort you can never be too careful, so it's important to have a game plan before taking flight. Keeping in contact with a reliable and trustworthy friend or family member is one of the best ways to stay safe. Make sure you keep them in the loop about where you are, who you're with, and when you'll be back in touch.
If you find yourself away from your phone for a period of time, there are GPS trackers you can download which tell your support network where you are! Life 360, for example, allows you to share your live location with whoever you choose.
When in doubt, don't hesitate to keep your directory posted and they will do everything they can to keep you safe. We like to stay in close contact with our escorts while they're on their holidays for security and peace of mind. Remember, if they know about it, they can help to sort it.
Step Four: Choose Appropriate Accommodation
When you're spending a long period of time at your destination, chances are you will be spending a couple of nights in your own company. On nights to yourself, you want to make sure that where you're staying is comfortable, clean and most of all legitimate.
A simple browse on tripadvisor will let you know where the top destinations to spend the night are. However, do be mindful of your budget, closeness to your upcoming clients, and what the local area has going on!
Once you've found your perfect accommodation, use your me-time to unwind and indulge in some selfcare. Yes, escorting is an amazing job filled with exciting opportunities, but it can also take its toll on your social battery if you don't take some time for yourself. So, put on your favourite netflix show, run yourself a bath, and grab the opportunity to look after number one.
Step Five: Assess Your Transport Options
Navigating transport options in an unfamiliar setting can often feel like a minefield. But, as the name suggests, travelling is a fundamental part of this profession, so you may as well get your head around it now. Here are some of the basics you need to know about getting from A to B.
Familiarise yourself with the taxi services in the area
Keep cash on hand for stress-free payments
Ensure your phone is fully charged and equipped with navigation apps
Take some time to research tram routes
So there you have it! As you embark on your luxurious travel adventures, remember to cherish every moment, stay safe and embrace the incredible opportunities that await you. With our travel tips, your journeys will be smooth, exciting and unforgettable. Get out there, explore the world, and make every trip an extraordinary experience. Happy travels!