WELCOME TO BLUE
MONDAY
Blue Monday is a boutique London Escort agency established in 2004 representing high class exclusive companions across London and worldwide. We offer tailor-made experiences and we will go the extra mile to make sure you receive the very best. Our standards are incredibly high and as an agency, we only work with high class and elite model companions.
Whether it is your first time calling us or you have become a regular client over the years, you will always find us friendly, polite and professional with precise attention to your requirements. We offer smooth, tailored and fun experiences so let us make all the arrangements for you.
ABOUT BLUE MONDAY
BLUE MONDAY RECRUITMENT
JOIN BLUE MONDAY TO CHANGE YOUR LIFESTYLE
Work with us and open up a world of new opportunities. Be represented by one of the leading high class escort agencies in London and build the life you dream of having.
JOIN NOW
WHAT'S NEW AT BLUE MONDAY
NEWS UPDATES FROM BLUE MONDAY
MAKE A BOOKING AND ENJOY OUR EXCELLENT SERVICE
We are highly selective in who we represent and we prefer to work with a small but very special and exclusive circle of ladies who understand the importance and meaning of a high-class companion. Most of our ladies are part-time, many of whom we represent exclusively. Please tell us of all your requirments in advance and will carefully match you with the right lady.
All photos are current, clear, and accurate and the descriptions are honest and straightforward. We ensure all our models are geniune and verified and uphold the same desire to offer high end experience to our clientele.
Please share your experience with us, even if it was not absolutely amazing and fulfilling. Your complete satisfaction is our ultimate goal.
In short, we will do whatever it takes to make your time with us special and unforgettable. We hope that we will meet, and hopefully, exceed your expectations.
Thank you for choosing Blue Monday.
JOIN NOW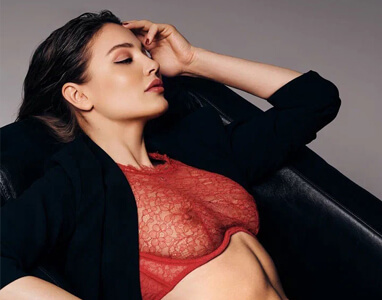 FAQ
We offer tailor-made experiences and we will go the extra mile to make sure you receive the very best. We are honest and reliable agency with many years of experience.
Each booking is very special to us and your best experience is our top priority. Please share your experience with us, this is the only way to know we are doing and how your booking went.
If you need any other information other than what is listed on the ladies' profiles, please don't hesitate to ask. We are happy to answer all of your questions so that you know you make the right choice.
Thank you for choosing Blue Monday!
You can contact us on 07535600667 (10:00-15:30) or 07971198488 (15:30-00:00) or via email especially if you are planning your date in advance. All our models are part-time and not always available so plan your date well.
Our email is [email protected]
Please note that our opening hours are Monday - Friday 10am - 12am.
If you are a new or a regular client, please rest assured that you'll receive the best service possible. Please kinldy let us know your preferences and we will recommend the most suitable ladies for your requirments.
Please note that all international bookings will require 35% deposit plus travel expenses paid in advance.
If you would like any of our models to visit you at your home, we require your full name (first and surname) and full address. If you are not registered at the address we would need of a proof that you reside at the given address.
If you would like an outcall at your hotel, we would need your full name, name of the hotel and room number.
Bookings to all London major airports must be of a minimum of 90 min plus taxi. We will always let you know the exact taxi cost in advance.
We accept cash and bank transfers. All bank transfers must be cleared before the start of the booking.
Cancellations made up until 48 hours before the meeting are free of charge and if you have paid a deposit already, it will be used as a credit for a future booking. Cancellations made less than 48 hours notice will be subject to a 30% cancellation fee.
All our portfolios are up to date and all photographs used on our site are real and they accurately present our models.
If for any reason you are not happy with the lady of your choice, please inform us immediately. Our highly experienced staff will do their utmost to provide the best customer service to you.