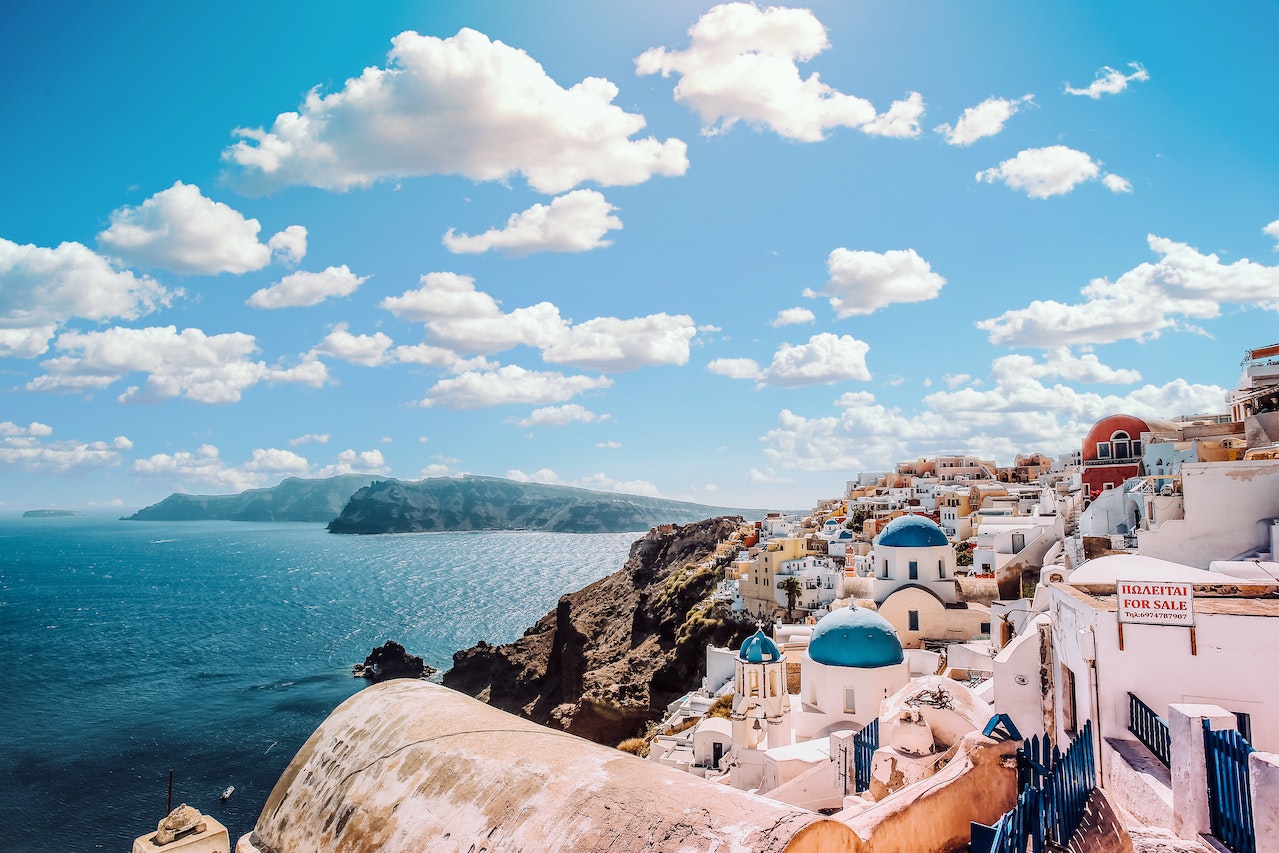 08-June-2023
Exploring Mykonos with an Elite Escort
Intimacy and romance, the Greek island of Mykonos has it all. Crystal-clear seas full of mythical magic? You got it. Beautiful sandy beaches and exclusive high-end hotels? Why, of course. This piece of paradise in Greece is simply majestic, and with a high-class Mykonos escort to enjoy it with, what more could you ask for?
We at Blue Monday are here to take you and your companion through all the best romantic spots that this island has to offer, from where to go and have fun, to where to eat and sleep. So, to make your experience more enriched, more enjoyable, and of course, more memorable, read on:
Take in the Sights
Packed to the brim with wonderful sights to lose yourself in, Mykonos is anything but dull. Set out on a journey with your VIP Mykonos escort and discover a fascinating world of fun, sun, and picturesque landscapes to lose yourselves in!
Enjoy a drink in the old-world charm of Little Venice and admire the beautiful sunset; absorb the rich history of the nearby island of Delos; lose yourself in the iconic windmills of Chora - with so much to see and do, the time you spend with your escort in Mykonos will be nothing short of perfection.
Soak up the Sun on the Beaches of Mykonos
If we asked you why Mykonos is one of Europe's most popular summer destinations, we may already know what your answer would be. Yep, that's right - it is, of course, the sandy beaches that this beautiful island is revered for, and for good reason. Some are perfect for partygoers, others are more secluded for those in need of some peace and quiet, and many are nudist-friendly too!
Picture the scene: you're in the sand, basking in the warmth of the sun, with an elite Mykonos companion by your side. Life. is. Perfect. Looking to get your heart racing? Why not rent a jet ski and take her for a ride on the waves? After a fun day on the water, what better way to relax than with a cocktail in hand? It really doesn't get much better than this.
Take a look at some of the most popular beaches we've listed for you and your companion to enjoy:
Paradise Beach
Kapari Beach
Fokos Beach
Agia Anna Beach
Fine Dining in Mykonos
As you may already know, the benefits of booking a GFE escort are plentiful. So when returning the favour, you want to show your appreciation in the best way possible. Our suggestion? Treat her to the five-star experience she deserves at one of the many elite restaurants that Mykonos has to offer.
With traditional tavernas, gourmet dining experiences, and bohemian beach clubs, Mykonos has something to satisfy every craving and taste. Read on to find out what's on the menu:
Reeza Restaurant
Noa Greek Restaurant
Kalita Mykonos
BEEFBAR Mykonos
Luxury Villas to Further Impress Your Companion
When it comes to making the most of this beautiful island, our top suggestion is renting one of the many private villas in Mykonos. You'll fall in love with the special aura of romanticism that comes with these glamorous palaces - perfect for setting the mood with your elite Mykonos escort. With privacy, comfort, and your very own pool to find pleasure in, your exquisite companion will be more than impressed.
The Best of the Best: Luxury Hotels in Mykonos
So, you're looking for a lavish and luxurious base for your sensual weekend away in Mykonos? We know you want somewhere that stands head and shoulders above the rest… a hip hideaway that boasts both luxury and class. After all, your high-class Mykonos escort deserves nothing but the very best. Well, you're in luck.
Cavo Tagoo
Mykonos Grand
Myconian Korali
Archipelagos Hotel
From seafront luxury resorts to award-winning retro-style hotels, the number of smart, stylish, and supremely dreamy locations to stay in is practically endless. We've listed just some of our favourites below:
Getting Around the Island
Planning a way of getting around Mykonos is something many tourists overlook when visiting. Many choose to hop around the island on a bus or spend their precious time looking for a taxi. You, however, have an exquisite Mykonos escort to impress.
So, before you touch down on the island of Mykonos, it's vital you rent a car online with Greeka! The process is very easy and the whole process only takes a matter of minutes.
Booking an Elite Escort in Mykonos
So, if you're looking to experience the magic of Mykonos with a Blue Monday companion by your side, let's get started! To make a booking, call us at 07535600667, fill out our online booking form, or send us an email at [email protected]. We always strive to respond as soon as possible.
Already planning your next trip abroad? Whether you're heading to Barcelona, Dubai, or Stockholm, Blue Monday has gone international for all your travel companionship needs, so take a look at the other international locations where our enchanting escorts reside.