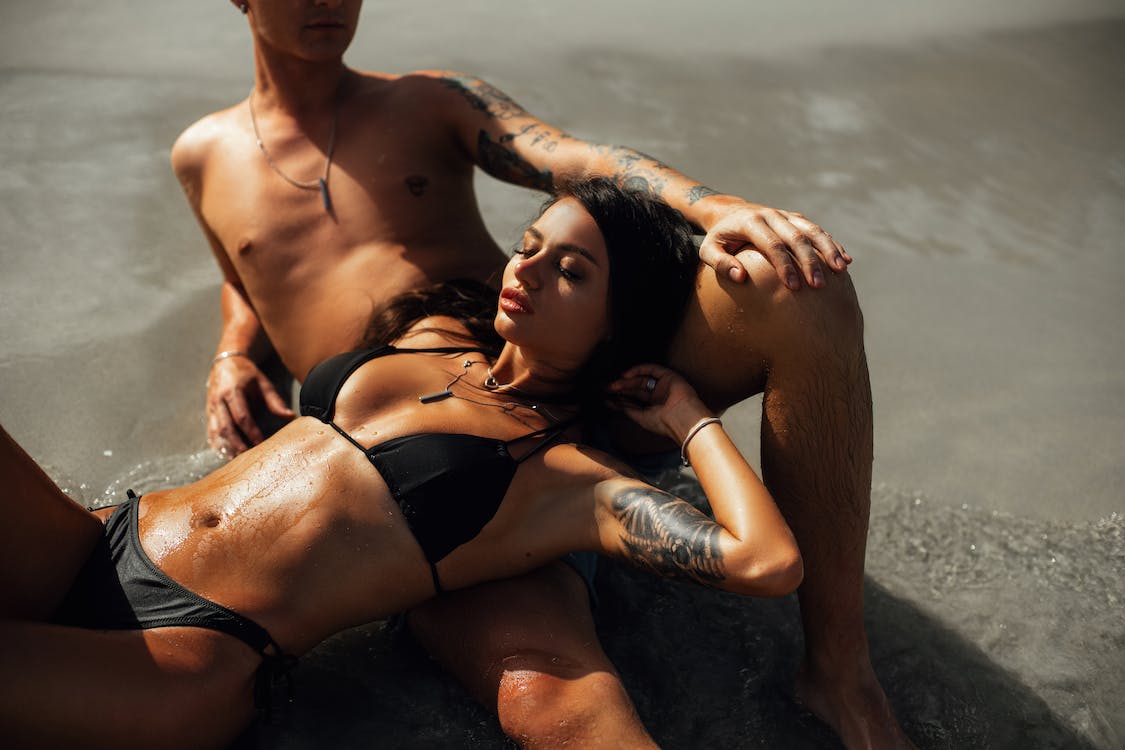 14-November-2023
Modern Romance: Top 5 Escort Dating Trends
Welcome to the ever-evolving world of elite companionship! Whether you're a seasoned player or a newcomer to high-class escort dating, it's crucial to stay on top of the latest trends. After all, making the right impression with your elite companion is an art, and we're here to guide you on the path to mastery.
Top 5 Escort Dating Trends Contents
Embrace Your Vulnerability:
Gentlemen, it's time to trade in the armour for vulnerability! The past year has shown us that embracing our emotional sides pays off big time. According to Hinge, 93% of users seek emotional vulnerability in a partner, ranking it above income, height, and even attractiveness.
So, when you're out with your elite escort - whether in a five-star Soho restaurant or a classy cocktail bar in Dubai - don't shy away from letting your guard down. It's a magnetic quality that will make her fall for you even more, and trust us when we say, the rewards will be worth the effort.
Sober Dates:
Raise your coffee mugs to the era of dry dates! Most modern women now prefer activities over alcoholic rendezvous for first dates, giving them the chance to bond with their date instead of relying on a cheeky drink to break the ice.
So why not treat your VIP escort to a date that's a bit different? Go bowling, take her ice skating, head on over to an axe throwing centre, or explore the myriad sober bars across London and beyond. Doing so allows you to focus on shared activities that deepen your connection, leaving you with a clear mind and, dare we say, an even better nightcap with your companion (wink, wink).
Non-Monogamy is on the Rise:
In the spirit of exploring new horizons, consensual non-monogamy is having its moment in the dating scene. From casual flings to multiple relationships, people are embracing alternatives to traditional monogamy, and some are enjoying this new way of life so much, that they may never look back!
Just imagine… you, your significant other, and an elite couples escort on a date - consensual, adventurous, and a dash of spice for your love life. The possibilities are as limitless as your imagination, although it does come down to how your other half feels about the whole thing. That being said, who knows? She might be up for it just as much as you are.
Nature Walks:
Fancy a break from high-end restaurants? Nature walks are the answer! Step away from the concrete jungle and into the serene embrace of Mother Nature. Not only is it fantastic for your mental health, but it's also an unconventional, cheap and charming date idea.
In London, wander through Hackney City Farm, meeting farmyard animals and supporting local charities. For those of you meeting an elite Paris escort, the French capital offers the romantic Luxembourg Gardens, while Dubai boasts the enchanting Jumeirah Al Naseem's garden. Wherever you are, a touch of nature is the perfect backdrop for your next date with a high class escort.
Travel Companionship:
In the realm of elite dating, the concept of high-class travel companionship has gained popularity. Jet-setting with a VIP escort to exotic destinations adds a touch of adventure and luxury to the dating experience - there's no doubt about it. Whether it's a weekend getaway to a vibrant city or a week-long retreat to a tropical paradise, the appeal of exploring new horizons with a sophisticated companion is undeniable.
From the bustling streets of New York to the romantic ambience of Paris, the world becomes your playground. The appeal lies not only in the destinations but also in the shared experiences that transcend the ordinary, making each journey a riveting chapter in the grand story of elite companionship.
Book a High-Class Escort Today with Blue Monday
Now that you're armed with the latest trends in escort dating, why not put your newfound knowledge to the test? Book a high-class escort with Blue Monday and elevate your dating game to new heights.
Give us a call at 07535600667, fill out our online booking form, or shoot us an email at [email protected]. We're always here to respond promptly and ensure your journey into the world of elite companionship is nothing short of extraordinary.
The stage is set, the trends are unveiled, and the curtain is ready to rise on your next unforgettable date. Good luck!